Daniel Barber: So, fab­u­lous. Great to be here. Thanks to the orga­niz­ers for the invi­ta­tion. Thanks of course to all of you for your atten­tion, and I look for­ward to the dis­cus­sions we're going to be hav­ing. It's an espe­cial­ly great oppor­tu­ni­ty for me, fol­low­ing on these fab­u­lous talks that have just hap­pened, with their sort of engaged and thought­ful ideas about the details and the con­cerns that the Green New Deal brings up that frankly allows me to stay a bit in my com­fort zone—and we'll use this term quite a bit—in terms of try­ing to pro­duce a set of sort of con­cep­tu­al fig­ures, right, that help us to think through some of these issues.
I'm an archi­tec­tur­al his­to­ri­an oper­at­ing as well in the envi­ron­men­tal human­i­ties, and my pro­fes­sion­al activ­i­ties have two sort of main inter­re­lat­ed threats that are gonna play out today. One is to reveal and inter­pret an archive of archi­tec­tur­al ideas, projects, and build­ings that take advan­tage of their envi­ron­men­tal sit­u­at­ed­ness in their con­cep­tions of space, mate­ri­als, and per­for­mance. Which is to say a sort of his­to­ry of non-mechanical heat­ing and cool­ing, right, of design­ing in rela­tion­ship to the cli­mate. The idea of that sort of thread of things is to demon­strate that envi­ron­men­tal con­cerns have in fact been essen­tial to archi­tec­ture across its mod­ern his­to­ry and there­by sort of pro­vide a dif­fer­ent sense of pos­si­ble future.
My sec­ond relat­ed pro­fes­sion­al focus is, to coin or sort of repeat a term that's already been nice­ly played out this morn­ing, to con­vince archi­tects to give a damn about cli­mate change, right. I actu­al­ly had a dif­fer­ent word in there but that's okay. Depending on your famil­iar­i­ty with the field (I know peo­ple are here from a lot of dif­fer­ent dis­cus­sions) in the pro­fes­sion and in the schools this sort of ambi­tion to get archi­tects on board might either appear self-evident or total­ly absurd. The chal­lenge that we face is that archi­tec­ture has broad­ly speak­ing for the past few decades rev­eled in the pro­duc­tion of for­mal vir­tu­os­i­ty with lit­tle con­cern for its rela­tion­al effects. Despite the facts that build­ings and cities are of course an essen­tial aspect of cli­mate dynam­ics, the so-called main­stream of the field—and we could of course tease that out in much more care­ful ways—is just begin­ning to open up to the chal­lenges that lay ahead—and Peggy also allud­ed to this a bit more pre­cise­ly. Of course the Green New Deal offers some imper­a­tives and insti­ga­tions in this regard, as we'll see play out in a minute.
So what I want to do today is to sort of play on both of these threads, right. I'm going to read some excerpts from a sort of man­i­festo I recent­ly pub­lished titled After Comfort, which aims to iden­ti­fy com­fort as an essen­tial fig­ure of thought, one that will serve as a pas­sage­way for the com­ing tran­si­tion, right, a sort of ini­tial for­ay in pro­vid­ing the field with some ideas about how to embrace the cli­mate challenge.
Now I'll just say briefly that this paper and the ideas around it comes out of a col­lab­o­ra­tive work I'm doing with Orit Halpern at the Speculative Life Cluster at Concordia University in Montreal. Orit and I have been fram­ing this work through an ini­tia­tive we're call­ing the Institute For An Awesome Future, and that will be launch­ing soon at the HKW in Berlin and then there'll be oppor­tu­ni­ties for every­one to par­tic­i­pate in this awe­some future.
I'll be read­ing a text and while read­ing it I'll show­ing images of projects and build­ings devel­oped before wide­spread use of fossil-fueled air con­di­tion­ing sys­tems. So sort of indi­cat­ing in this kind of before air con­di­tion­ing and after com­fort, the ways in which we're sort of caught in the mid­dle and look­ing some­what des­per­ate­ly for a way out.
Okay, After Comfort.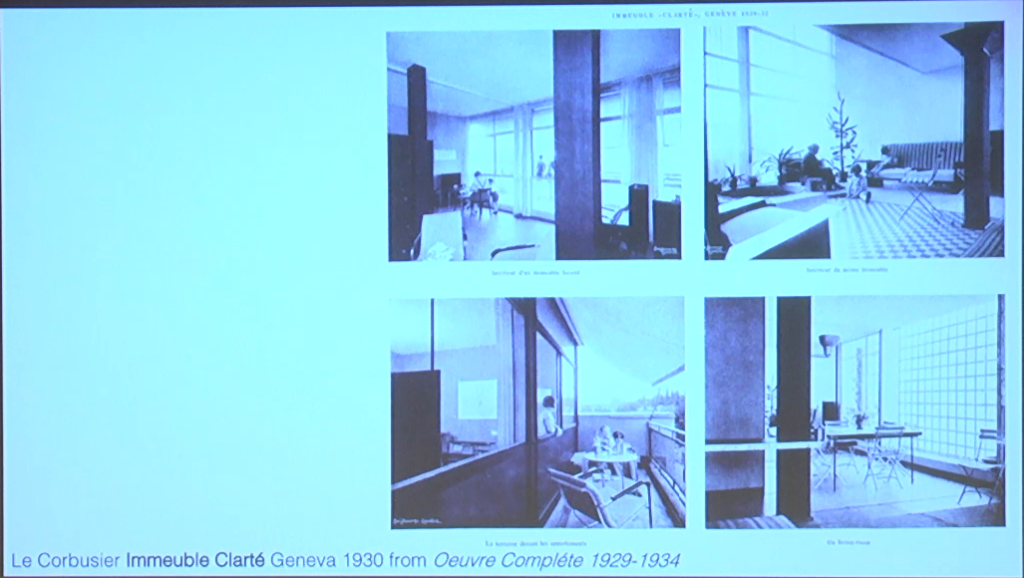 The oppo­site of com­fort is, obvi­ous­ly, dis­com­fort. The first we seek, the sec­ond we try to avoid. Comfort is val­ued because it promis­es con­sis­ten­cy, nor­mal­cy, and pre­dictabil­i­ty, which allow for increased pro­duc­tiv­i­ty or a good night's sleep. Our col­lec­tive alle­giance to com­fort is a form of self-assurance—that we are not threat­ened and that tomor­row will be like today. Comfort indi­cates that one has risen above the incon­sis­ten­cies of the nat­ur­al world and tri­umphed, not only over nature and the weath­er but over chance itself. We can rely on com­fort. It will be there when we get back.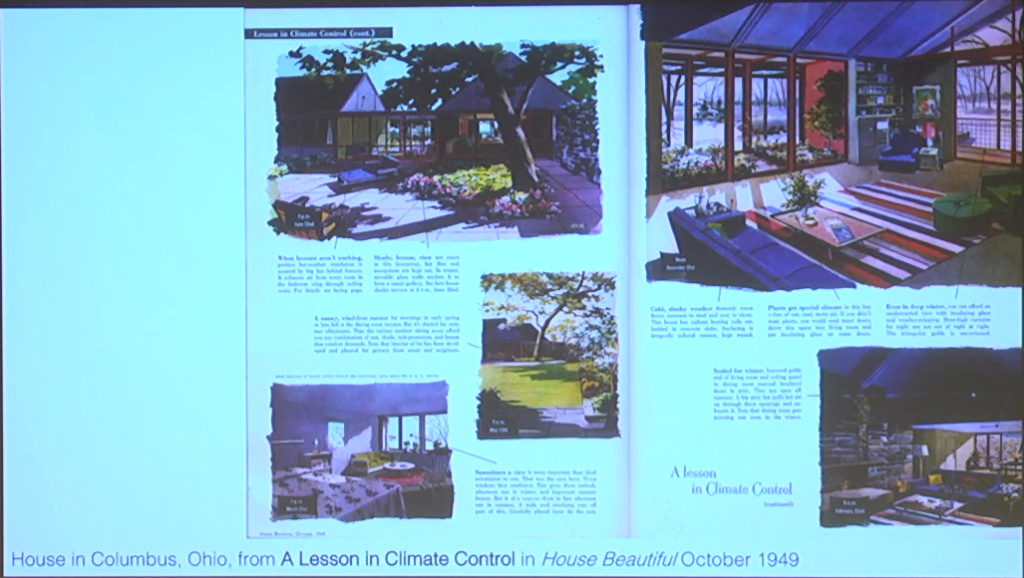 Comfort is inte­gral to our designed inte­ri­ors and to the causal chain that ties togeth­er heat­ing, ven­ti­la­tion, and air conditioning—we'll call it HVAC, right—that ties HVAC sys­tems to the fuels that feed them, and to the car­bon emis­sions that result. Comfort applies of course to many aspects of con­tem­po­rary life, from the mega man­sions of the sub­urbs to lux­u­ry uphol­stery in cars. In this gen­er­al sense it's tight­ly bound up with con­sump­tion. The ther­mal con­di­tion­ing of inte­ri­ors is of spe­cif­ic inter­est because it relates to the purview of archi­tects, and because it is invis­i­ble and dif­fi­cult to dis­rupt. Design is part of this causal chain, in oth­er words, orga­niz­ing and aes­theti­ciz­ing the con­nec­tion between com­fort and carbon.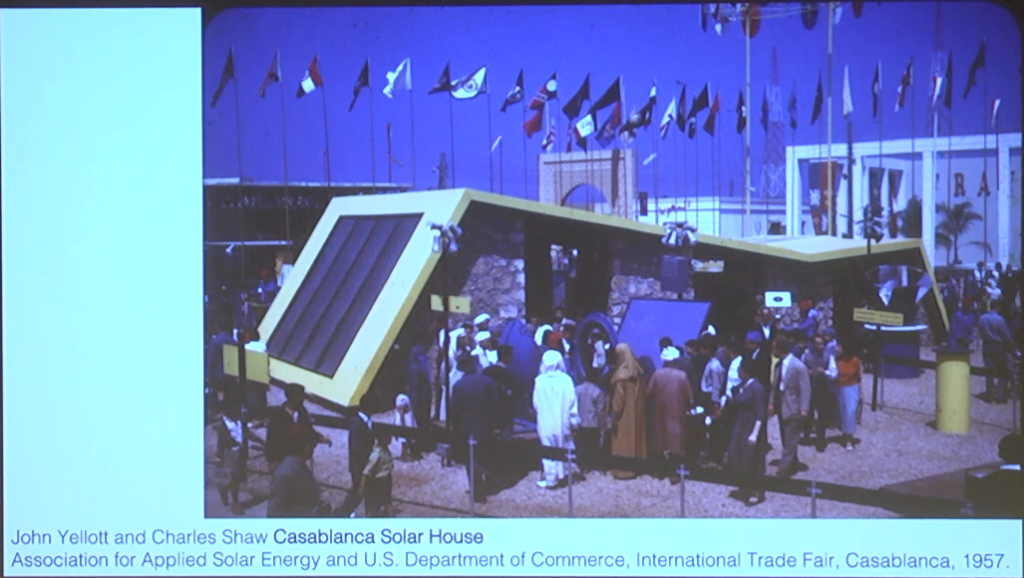 Class dis­tinc­tions are dis­tinc­tions of com­fort, both broad- and fine-grained. They are also eco­nom­ic and geopo­lit­i­cal dis­tinc­tions. The West, the Global North, the geog­ra­phy of indus­tri­al­ized cap­i­tal, the glob­al ter­ri­to­ry of air-conditioning, pol­i­tics in the 21st cen­tu­ry revolves around access to com­fort. The rungs of the lad­der to lux­u­ry are phys­i­cal, spa­tial, archi­tec­tur­al, and ther­mal. First comes sus­te­nance, then shel­ter and pro­tec­tion from the ele­ments, then heat, and final­ly cool­ing, so as to remain active, healthy, and pro­duc­tive year-round. After these come lay­ers of pre­ci­sion: fil­tered air, sealed mem­branes, sen­sors every­where, all the ele­ments of the comfort-industrial com­plex that aims to wrap itself around the body like a favorite shirt.
And I'm a bit dis­ap­point­ed we don't have the kind of hum of the air con­di­tion­er in this room. But you know, usu­al­ly usu­al­ly it's ever-present, right.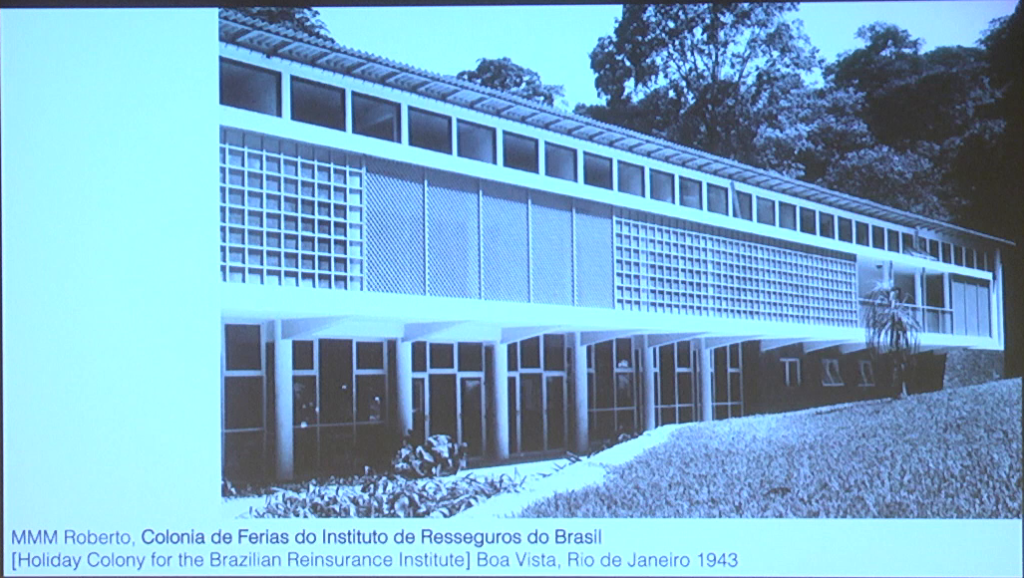 Comfort, like cap­i­tal, is uneven­ly distributed—not every­one gets to have the same amount. When you have it, it's hard to let go. It's even hard­er to con­vince some­one to give it up—and I think this is a major chal­lenge we're fac­ing. Comfort feels nor­mal, expect­ed, obvious—deserved. To be rich means to nev­er be uncom­fort­able. Unless by choice. The life of the poor, by con­trast, is awash in dis­com­fort, striv­ing for relief. The strug­gle for com­fort is a strug­gle for equi­ty, jus­tice, and con­di­tions amenable to growth and self-actualization.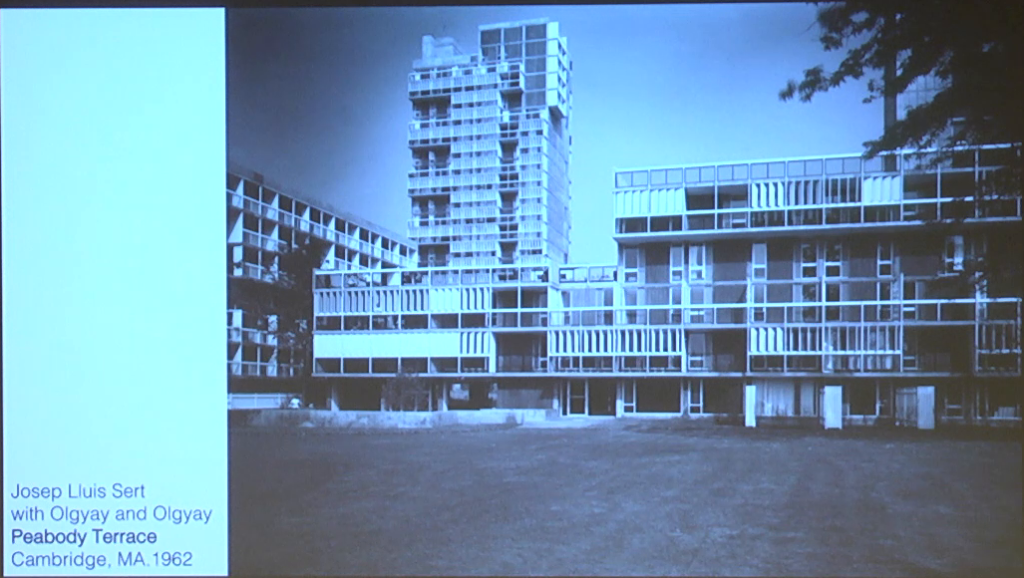 Comfort, how­ev­er, is in short sup­ply. Not because we are run­ning out, but because we have to col­lec­tive­ly adjust to its going away. Or rather, archi­tects have to help make it go away. The scarci­ty of com­fort is some­thing archi­tects can pro­duce through a con­scious redesign of the built envi­ron­ment. Since we can no longer emit car­bon, right, we can­not be air-conditioned in the same way. Buildings must be con­cep­tu­al­ized, designed, and built dif­fer­ent­ly. We have to recon­sid­er and rene­go­ti­ate the terms of com­fort and of pro­duc­tiv­i­ty, equi­ty, and equality.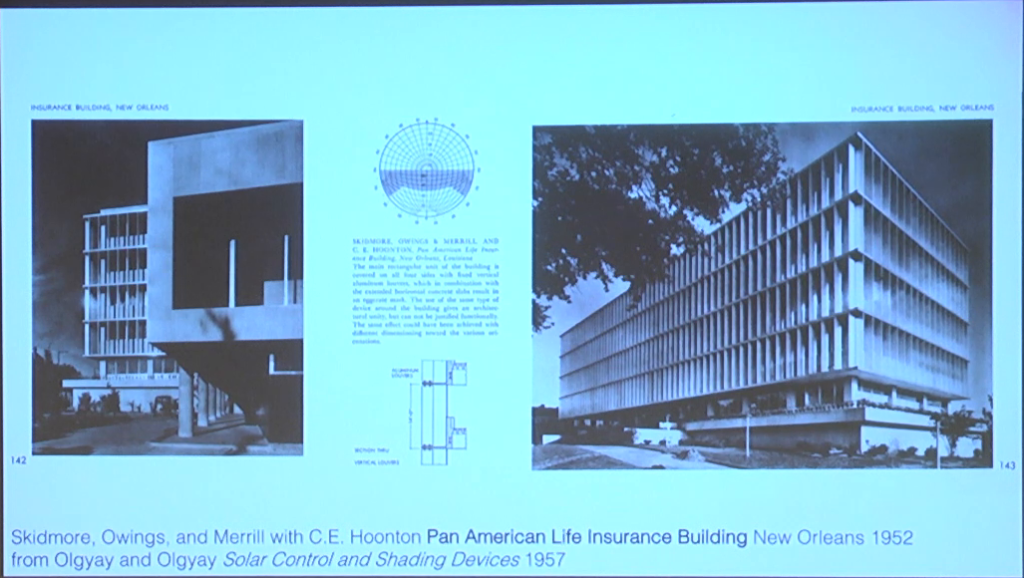 It's near­ly impos­si­ble in the US today to design for dis­com­fort. The cultural-industrial appa­ra­tus we frame as archi­tec­ture does not inter­ro­gate com­fort. The pres­ence of HVAC is pre­sumed, with few excep­tions. It is invis­i­ble, hid­den in drop ceil­ings, shaft­ed behind walls and under floors. The duct, if you will, in the dec­o­rat­ed shed.
This epochal aspect of build­ing cul­ture, essen­tial to our near- and long-term future, is not read­i­ly avail­able as an ele­ment of design or an object of dis­course. Comfort is con­sid­ered to be out­side of archi­tec­ture, the realm of con­sul­tants, despite the deep inte­ri­or­i­ty of mechan­i­cal sys­tems and the reliance in so many build­ings on an impen­e­tra­ble membrane.
And yet, the com­pu­ta­tion­al pro­duc­tion of nov­el form (which is the phrase I use to kind of describe the archi­tec­ture of the past thir­ty or forty years) relies ineluctably on mechan­i­cal con­di­tion­ing. All of the archi­tec­tur­al debates of the last five or six decades indeed relied on fos­sil fuels. Comfort has not recent­ly been a sub­ject for inven­tion, imag­i­na­tion, and experimentation.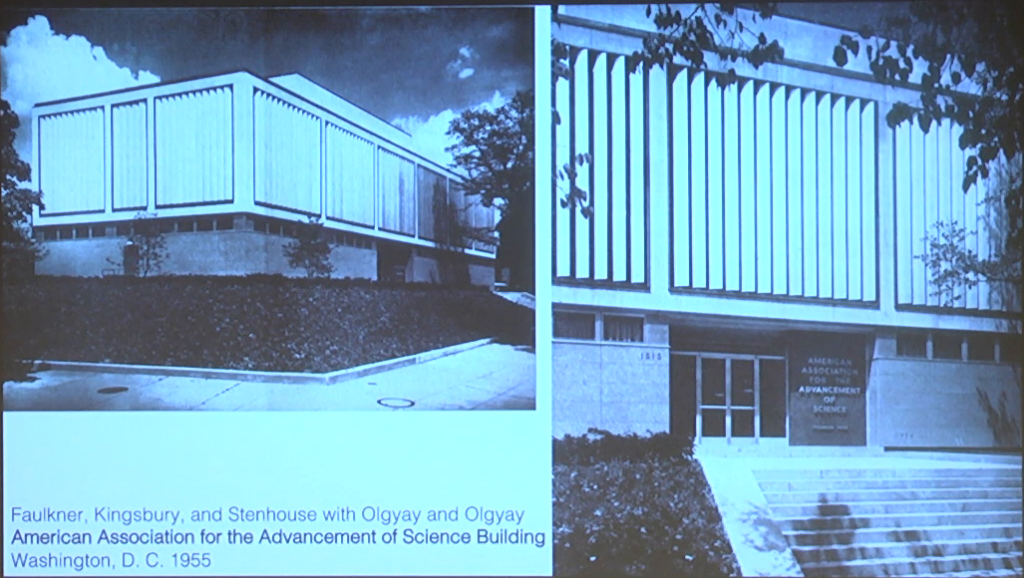 Every lit­tle click and hum of the air con­di­tion­er kick­ing in, every creak of the radi­a­tor, is a slow, extend­ed, sym­phon­ic lament accom­pa­ny­ing the decline of civ­i­liza­tion. Comfort is destroy­ing the future, one click and hum at a time, right. It's kind of our task to recov­er it. Comfort relies on invis­i­bil­i­ty: you don't see it, you pre­tend not to hear it, it's just there, expect­ed. Not only is the HVAC sys­tem hid­den, so is the boil­er, the fuel, the net­work of extrac­tion, the labor exploita­tion, the car­bon cost of dis­tri­b­u­tion, the tox­i­fi­ca­tion of the air. Comfort yet is nor­mal, in fact the epit­o­me of the nor­ma­tive; reg­u­lat­ed and ratio­nal­ized, embed­ded in con­struc­tion sys­tems and indus­tri­al sup­ply chains.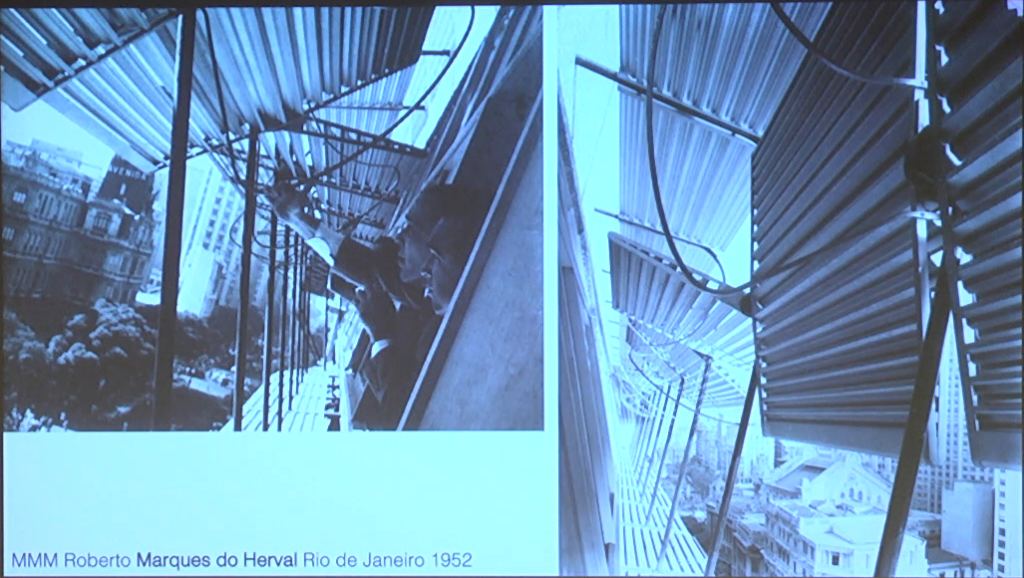 How can we design for discom­fort and reveal these implic­it struc­tures of ven­ti­la­tion, of decar­boniza­tion? How can we frame liv­abil­i­ty, lifestyle, and life itself in the con­text of the geo­phys­i­cal and geopo­lit­i­cal impli­ca­tions of com­fort? This is kind of the main point: Could it feel bet­ter to be uncom­fort­able? Perhaps there could be a pleas­ant sense of par­tic­i­pa­tion in a changed global-thermal regime.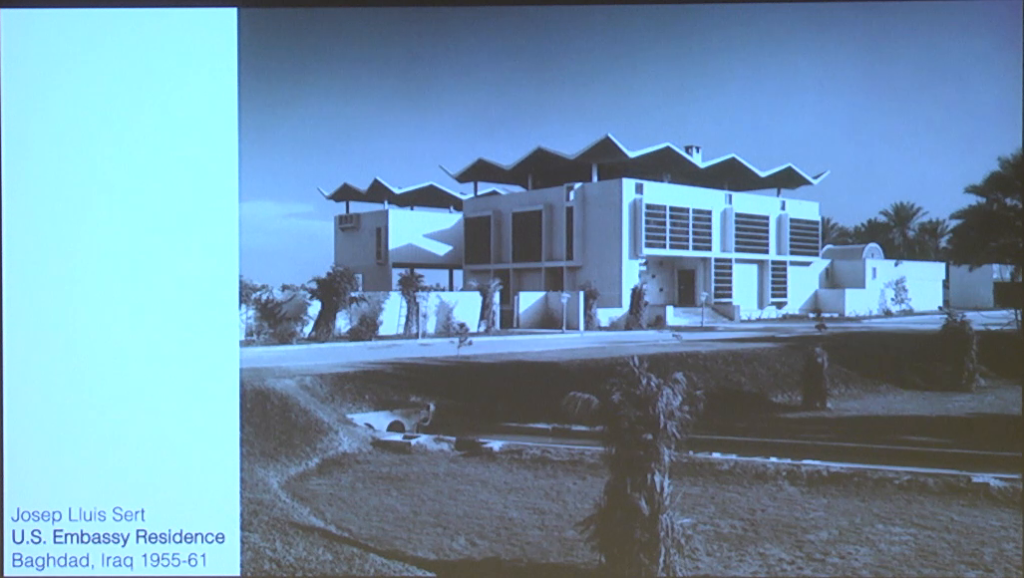 We are no longer pro­tect­ed from the ele­ments. The ele­ments in fact are assail­ing us, deter­min­ing our col­lec­tive future. The expe­ri­ence of com­fort inside is pred­i­cat­ed on the glob­al accel­er­a­tion of cli­mat­ic insta­bil­i­ty outside. We are expos­ing our­selves to the ele­ments through our sealed, con­di­tioned spaces.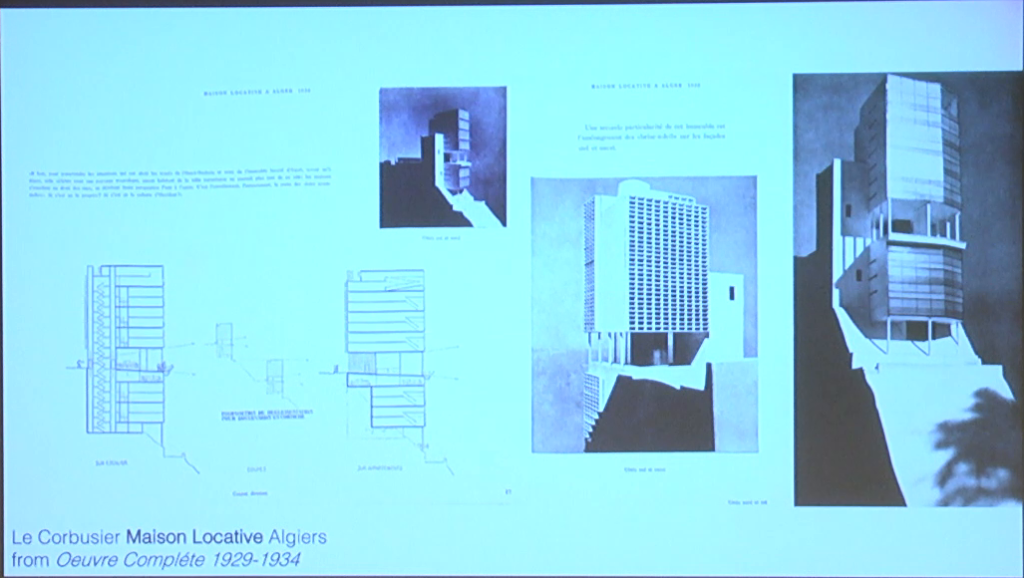 The chal­lenges of cli­mate change are both polit­i­cal and phys­i­o­log­i­cal, among oth­er things of course. How many will be dis­com­fort­ed, to what extent? Transforming per­son­al and social expec­ta­tions is one impor­tant ele­ment of this chal­lenge, not the per­son­al virtues of reduced car­bon living—the sort of short show­ers thing, right—but the col­lec­tive refram­ing of cul­tur­al val­ues. Can we imag­ine, artic­u­late, and pro­lif­er­ate a cul­ture of dis­com­fort? What would it look like? How does it feel? And, per­haps most impor­tant­ly how do we get there? It's a mag­nif­i­cent chal­lenge for archi­tects who, as a pro­fes­sion, are so inex­tri­ca­bly entan­gled in cap­i­tal, yet licensed to imag­ine. Design for dis­com­fort is an oppor­tu­ni­ty, a growth industry.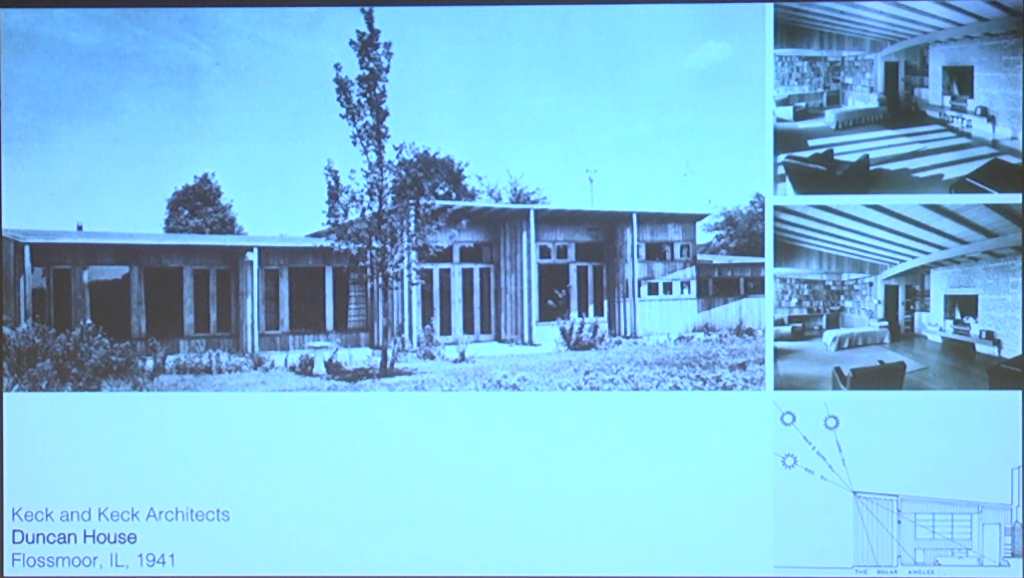 The built envi­ron­ment of course is con­tin­gent. It was con­struct­ed accord­ing to spe­cif­ic socioe­co­nom­ic con­di­tions, col­lec­tive desires, and cul­tur­al inter­ests. It can be rebuilt accord­ing to new con­di­tions, new desires, and new frame­works for cul­tur­al elab­o­ra­tion. Such recon­struc­tions also reimag­ine rela­tion­ships to resources, economies, form of exchange, and con­di­tions of equi­ty. Architecture's new ambi­tion, I would pro­pose, is to con­di­tion humans to be less comfortable.
So it's in part also to rec­og­nize the extent to which ​"air con­di­tion­ing" as we've come to know it is of course also peo­ple con­di­tion­ing, right. We've kind of adjust­ed our­selves to these spe­cif­ic carbon-heavy conditions.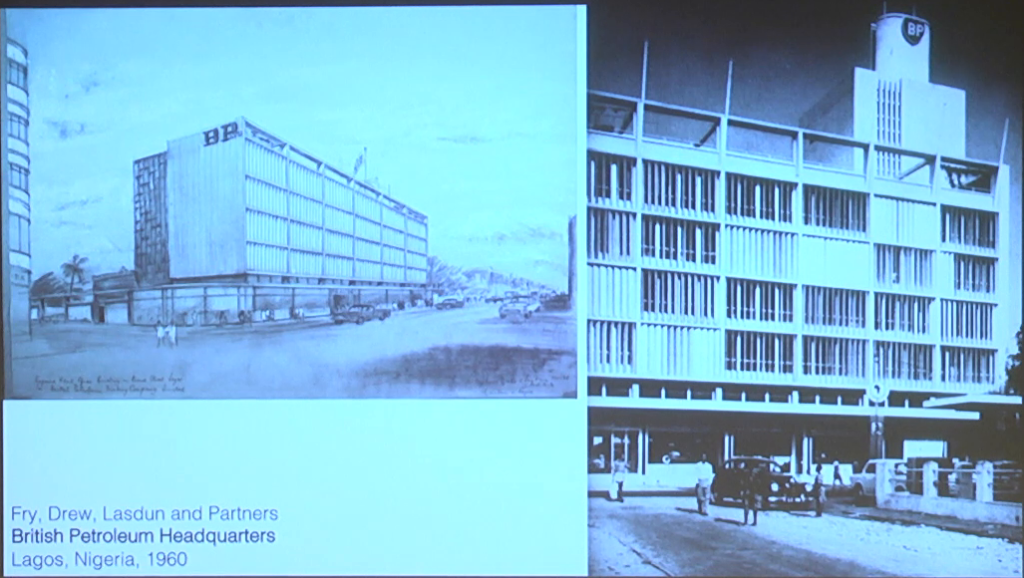 A first step: retro­fit. House Resolution 109 calls for upgrad­ing all exist­ing build­ings in the United States to achieve max­i­mum ener­gy effi­cien­cy. The Green New Deal reach­es out towards this sort of dis­ci­pli­nary trans­for­ma­tion. It might hurt ini­tial­ly for some of us here to think of archi­tec­ture's role as sim­ply ​"upgrad­ing," right. Yet it reveals burn­ing ques­tions: What new con­struc­tion can be jus­ti­fied? If it is real­ly all about car­bon, what is left for archi­tects to do?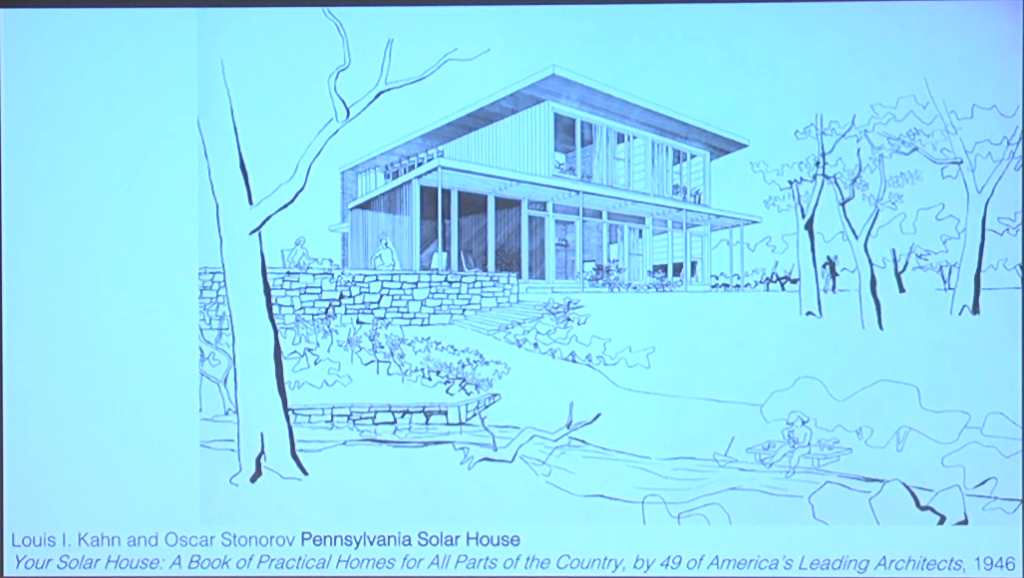 The savvy design col­lec­tive of the near future sees oppor­tu­ni­ty in design­ing for dis­com­fort. In care­ful retro­fits that reduce com­fort, reduce car­bon, offer new ways of liv­ing. Through col­lab­o­ra­tions with phys­i­ol­o­gists, engi­neers, artists, and oth­ers, design meth­ods can not only reduce reliance on mechan­i­cal con­di­tion­ing, they can also be com­pen­sato­ry, cre­ative, and instruc­tive. The expe­ri­ence of a room or a city can encour­age and reward the lifestyle, habits, cloth­ing, and activ­i­ties that reduce comfort.
This trans­for­ma­tion is pro­found­ly cul­tur­al. It resists sus­tain­abil­i­ty met­rics and exceeds per­for­mance soft­wares. It focus­es instead on the con­tours of our desires and our val­ues. This again is the role of archi­tec­ture, even or per­haps espe­cial­ly in retro­fits. To make dis­com­fort desir­able. To help us all find plea­sure in a new causal chain, one that starts with the less-conditioned inte­ri­or, extends to the less carbon-filled atmos­phere, and resolves itself by tem­per­ing the inequity, exploita­tion, and destruc­tion that increas­es with cli­mate insta­bil­i­ty. Discomfort, that's to say, is not a bad thing. We will be dis­com­fort­ed either by design or by default.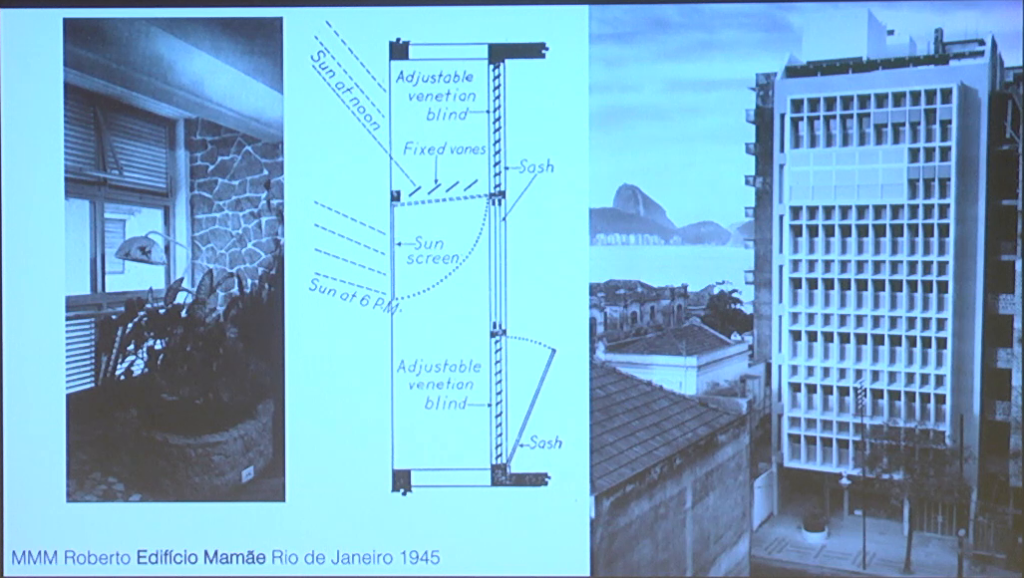 The archi­tec­ture of dis­com­fort will be mul­ti­fac­eted. The glo­ry of archi­tec­ture of course is that it rev­els in its own cre­ativ­i­ty, in the pleas­ant unfa­mil­iar­i­ty of affec­tive space. It pro­vides some­thing new. Yet the terms of this nov­el­ty have been too tight­ly pro­scribed. Unleashing archi­tects to design for dis­com­fort will pro­duce spaces, mate­ri­als, and sys­tems whol­ly unimag­in­able in the present. We anx­ious­ly await this explo­sion of car­bon cre­ativ­i­ty. Thank you.