34th Chaos Communication Congress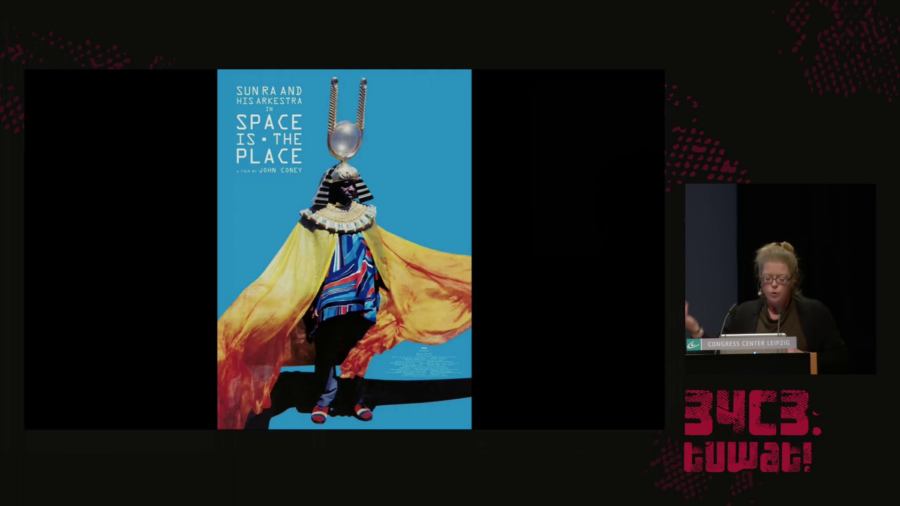 The exhi­bi­tion Afro-Tech and the Future of Re-Invention puts Afrofuturism in dia­logue with alter­na­tive tech­no­log­i­cal solu­tions and imaginations.
presented by Sebastian Schmieg
What is this con­di­tion? I would sum­ma­rize it as peo­ple extend­ing com­pu­ta­tion­al sys­tems by offer­ing their bod­ies, their sens­es, and their cog­ni­tion. And specif­i­cal­ly, bod­ies and minds that can be eas­i­ly plugged in and lat­er eas­i­ly be dis­card­ed. So bod­ies and minds algo­rith­mi­cal­ly man­aged and under the per­ma­nent pres­sure of con­stant avail­abil­i­ty, effi­cien­cy, and per­pet­u­al self-optimization.